In 1970 when the Apostolic Carmel Congregation was celebrating its Centenary of its ministry in the field of Education in India, Mother Thedosia A.C the then Superior General found a void in the scheme of education - the education of the Mentally Retarded (Now called Intellectually Challenged)children. So it was decided, to start a school for these children as a memorial of Apostolic Carmel Centenary. God who loves all his children, also provided a fitting efficient and compassionate sister, in the person of Sr. Maria Jyothi A.C who started this school with only four children. We are grateful to Sr. Maria Jyothi for her initiative and her continual support as founder principal. The school grew in strength year by year and at present we have around 300 students studying in our school.The school has the beautiful motto "In Love we Grow"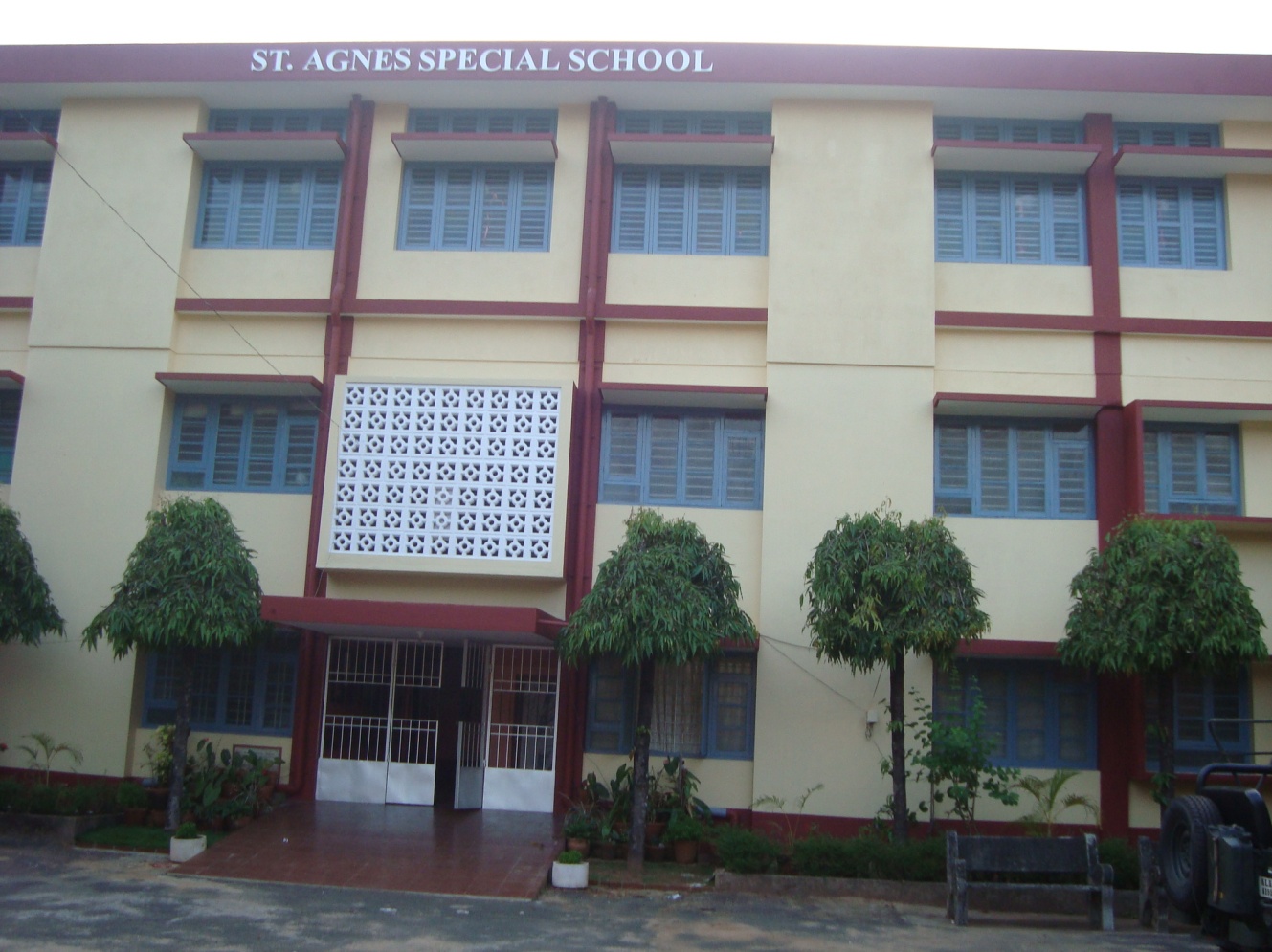 As the first school of this kind in the district of Mangalore and Udupi. The school helped hundreds of children with disabilities in rehabilitating them either in the school programme or Vocational Training Programme.
The school helps the differently abled students to achieve as much integral development as possible i.e. intellectual development and healthy social and spiritual fulfillment according to one's individual potential. The children who come to school have acquired daily living skills like brushing of teeth, washing of face, eating, dressing and undressing etc. the fine and gross motor abilities are increased through exercises.
The school educates , taps, and develops the potentialities of these children and youth , both boys and girls, from the age of 3, with it's Early intervention, Academic, Pre-Vocational, Vocational, Home-Science and Computer Training Programmes.