Activities
Through the academic programme many students have learnt reading and writing. Through the dedicated service of the staff members more than 50 students have the joy of going back to the regular school
Studying is for everyone, we offer the best services for differently abled
Computer Lab : St. Agnes Special School computer training centre started in the year 2000. It was constructed with the generous donations of Kuwait Canara Welfare Association Kuwait in order to help the children with special needs. At present around 50 to 60 children are benefitting from this. We have regular computer teacher who trains the children according to their ability. Children learn to...
Read More
View More...
Our staff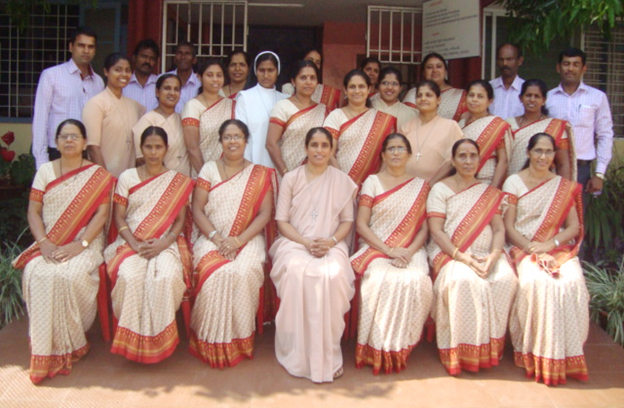 The staff, about 28 devoted individuals, render their dedicated and selfless services to the special children.
At present 28 staff members render their dedicated services to the institutions. They are all qualified to teach the children with special needs with their Diploma in Special Education course and have received their RCI registration as Special Educator. Among the 28 teachers we have Craft instructor, Physical Education Director, Computer Teacher, Instructor at the Book- Binding Section, Carpentry Section and Home Science Section. Others are the Special Educator in the School Section. The Whole staff meets every month to evaluate the activities and plan for the coming month. They also have orientation talks at the beginning of the academic year. Once a year they go on a educational tour in order to have better knowledge and learning.
Vocational Training
The physically and mentally challenged adults are taught vocational skills like book binding, Carpentry, chalk making, drwing, painting, stitching, flower making and other crafts while some earn, others spend their time usefully contributing their best in the production unit.
Read More